We bring expertise that will exceed your expectations, wealth of venue management experience and quality services. We are experienced professionals in the security field, with valuable principles such as integrity, transparency and confidentiality.
We are a company tailored to protect your business in a personalised, reliable and flexible way. We are a bespoke security solutions and staffing company with a multi-layered approach that includes security planning to protect guests, property, and the venue.
We believe in partnership collaboration, in working together and leaving behind the traditional client-contractor relationship. FVF Security services secures organisations, and private hosts across London/UK, providing comprehensive security solutions for private, public events, 5 stars hotels, art galleries and high end restaurants.
We praise the ability to manage events impartially and without conflicts of interest, and therefore we are SafeContractor accredited by Alcumus SafeContrator and accredited for Health and Safety management.
Note: We provide clients with our accreditation logos on the proposal itself or at your personal request.
8 reasons to work with FVF Security
Trained and Vetted Security Staff
Our contracting and recruitment process is meticulous and rigorous. We carry out background and DBS checks. With a database of 60 to 100 securities each one selected to best suit the client's demands.
Exceptionally Presentable Staff
We pride ourselves on our security staff being smartly dressed/uniformed, well groomed, respectful and well presented.
Licenced and Insured
We meet the high standards of health and safety regulations. All
our staff are approved by SIA and ISO licensed.
Operational Management
Locations are visited regularly by operational managers to liaise with site management on Quality Performance Audits.
Staying Within Budgets
FVF Security offers affordable quotes with competitive value for money.
Security Equipment
We secure and control premises with equipment that monitors and
guarantees a guarded event/facility. FVF supervisors support site personnel needs with delivering uniform, paperwork, audits on procedures and ensuring standards and parameters of staff.
Ethical Policy
Guaranteed ethical standards and best practices policies. FVF security
staff are not eligible to derive personal benefit from actions or decisions that cause conflict of interest. Disciplinary action will be taken accordingly.
Back-up Security Officers
We provide backup securities to cover for absent staff and fulfil extra requirements when necessary.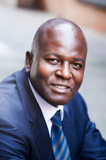 Fernando Pereira
Co-Founder and Executive Director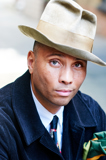 Alberto Tavares
Co-Founder and Executive Director
Andreia Do Carmo
Group Operations Director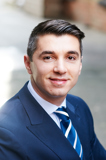 Mihail Iovan
Business Development Manager
Jairo de Seca
Hospitality Recruitment Manager
Our vision
At FVF we do not see you as a customer. We see you as part of our company and therefore, you can expect quality services from professionals. We strive to improve our services with every encounter.
Our mission
To be a Faithful Valuable Force (FVF) in the security of our clients and their business. Provide a high standard bespoke Service in the industry with a professional personnel and exceptional commitment.
FVF Hospitality
delivering highly qualified talent across London
Does your business employ professional hospitality services to provide the exceptional level of customer service that your clients deserve? From Back of House and Front of House services such as housekeeping, front desk, concierge, to assistants and managers.